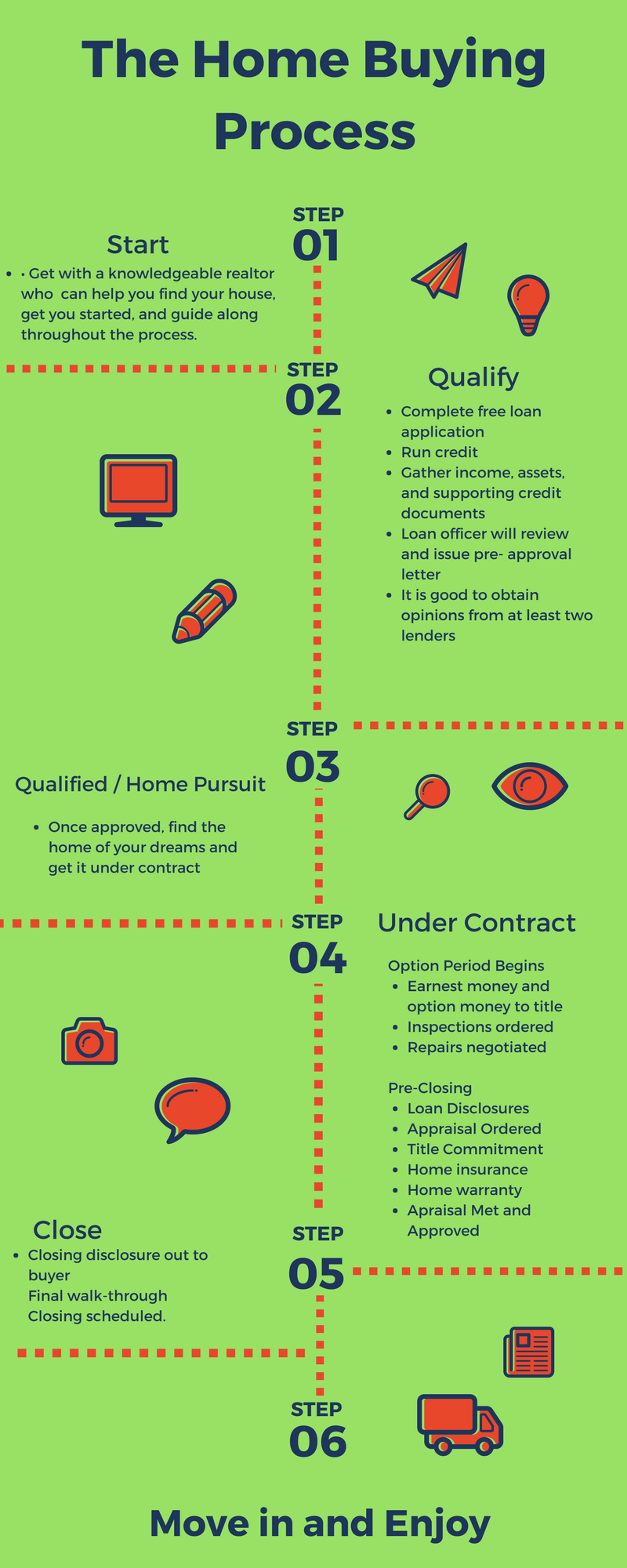 1) Start
Get with a knowledgeable realtor who can help you find your house, get you started, and guide along throughout the process.
This part of the process is so vital as it is the part where you begin to understand and educate yourself about the real estate transaction in general, what you're looking for in the market, market conditions, and so much more. This the part where you build your team to make this possible and by connecting with a knowledge and well connected realtor, this is the first and most important step and will influence the process immensely in moving forward to buy a house.
In purchasing one of the biggest investments people make, having a committed realtor as your resource can save you both time and trouble. To skip this is like thinking you can get the job with no employer; Like getting the egg before the chicken; the win before playing the game. It doesn't equate.
In theory, you are NOT required to use a realtor to purchase home. Just as neither do you need a dentist to pull your teeth either.
Note: In the state of Texas, buyer's agents are not compensated from the buyer for their time and services. The agent is compensated from the seller agent when we close on your ideal home.
When looking for the right realtor to represent you, Knowledge is key.
Click here for more info on choosing the right realtor for you!
Want to get started today?
Click here to schedule a free consultation today!
Click here to understand the benefits of using an agent to purchase.
2) Qualify
Complete free loan application
Run credit
Gather income, assets, and supporting credit documents
Loan officer will review and issue pre- approval letter
Upon partnering with a realtor, they most likely will refer you to one of their partners who can help you get started to qualify for a home loan. This is a great place to start and I strongly recommend considering working with their partners. Reason why is if you are using everything that is already organized for you in the process, then the transaction often will be that much easier for all parties and seamless, start to close.
I also strongly recommended getting at least
TWO
opinions from lenders because all lenders have different benefits, interest rates, closing costs, etc. to offer buyers. As a buyer know that you have options and it is good to make sure you are getting the very best deal from a lender. Know that this is just the beginning and you are not obligated to work with that specific lender at the time. It does not cost to put a loan application in, it will only affect your credit score by 1-3 points, which isn't the determining factor, and is a tool to help you know where you are and where you need to go.

For more info on this process click here
To start a loan application today and see where you are at, click on the photo to get started with one of San Antonio's best lenders.


3) Qualified / Home Pursuit
Once approved, find the home of your dreams and get it under contract
Let the home hunting begin!
Click here for a more in depth understand for how we cater to our qualified buyers.
4) Under Contract
Once under contract, know that you have me and my team here at The Enrichment Group to continue to guide and serve you moving forward. One of the key services we provide is the management of your escrow start to close. It is our goal to make this an easy transition for you and from the point of being under contract to close, it will be a 30-45-day process. During this time, me and my team will be communicating with you consistently and facilitate all the following with you and much more:
Option Period Begins
Earnest money and option money to title
Inspections ordered
2nd opinions received
Repairs negotiated
Good to move forward!
Pre-Closing
Loan Disclosures
Appraisal Ordered
Title Commitment
Home insurance
Home warranty
Apraisal Met and Approved
After all these items have been met, you are good to close and the lender will notify everyone as well as you the buyer that you have the clear to close a.k.a CTC
5) Close
Upon receiving the CTC, you can expect the following to occur up until closing.
(CD) Closing Disclosure out to buyer
Repairs and receipts confirmed
Final walk-through
Closing scheduled
A closing Disclosure is the final reciept from the transaction showing you all expenses, credits, and what you will have due at closing. The lender will issue this to you and it is a rule that upon signing this, you must close within 3 days from the date of signing.

6) Enjoy
Upon closing and signing, you can expect to receive keys same day. Depending on the lender, with most lenders not all, the loan will fund the day of closing. Once it funds, the home is officially yours! Enjoy it you've worked hard for it.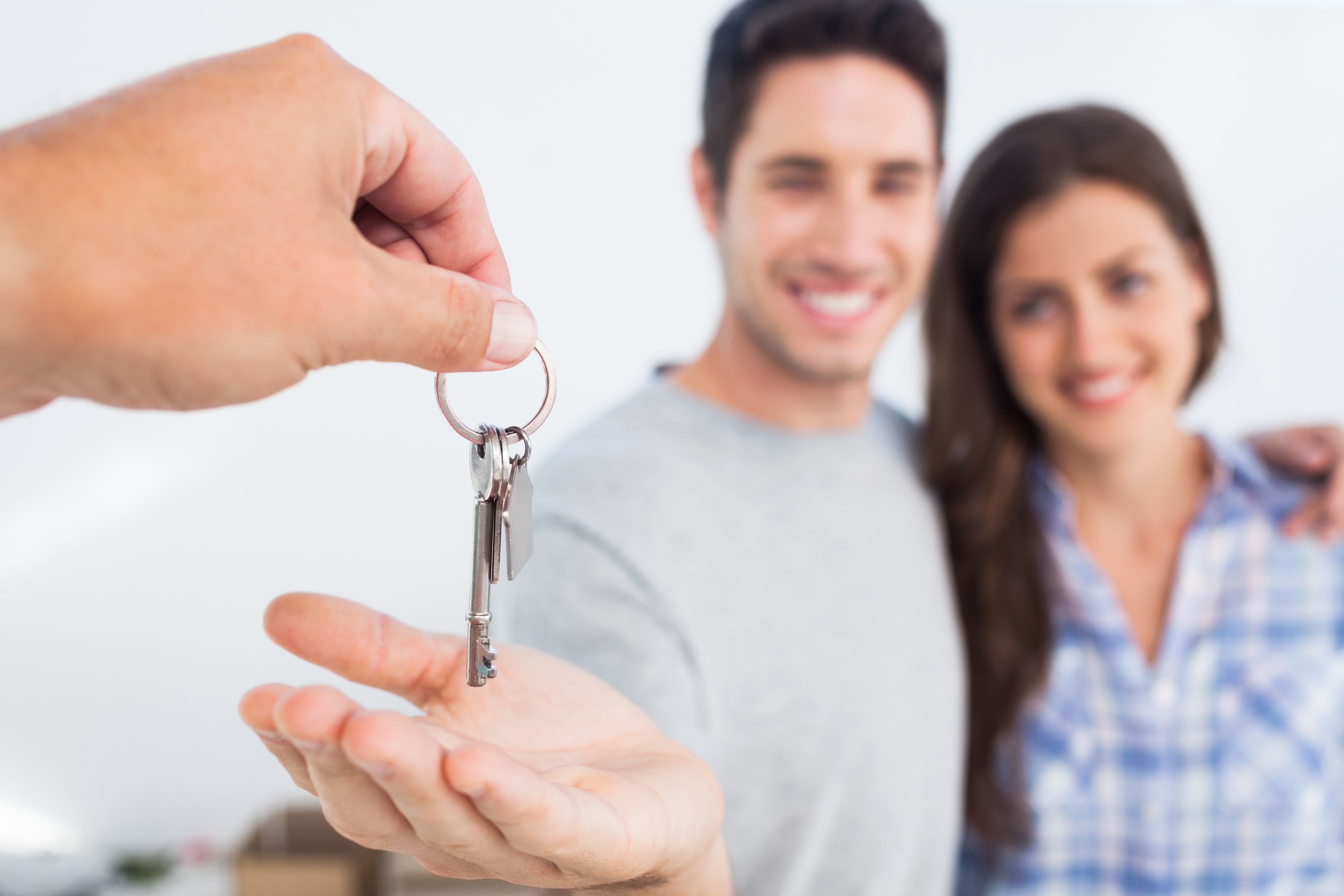 From this point on we will continue to serve you, update you as a homeowner and hope to continue to serve you and your community and help you in the future. Real Estate is our craft and it is our goal to enrich our community by constantly bringing value to our clients one home at a time. Explore my site more as it is a resource here for you from now and the future.
I look forward to working with you!
Click
here
if you would like to schedule a free consultation to get started with buying a home!
Questions?